Container Chif and his story
Since the day the container was named Chif has been waiting patiently for it to be packed and sent to Africa full of starter kits, equipment and tools. One early morning in October, the 'big day' arrived and  Container Chif started its journey to Lusaka, Zambia where it will be met by our country partners, Vwila Foundation.
Alongside the tools and equipment in the container were pictures drawn by Chif and his story which you can read below: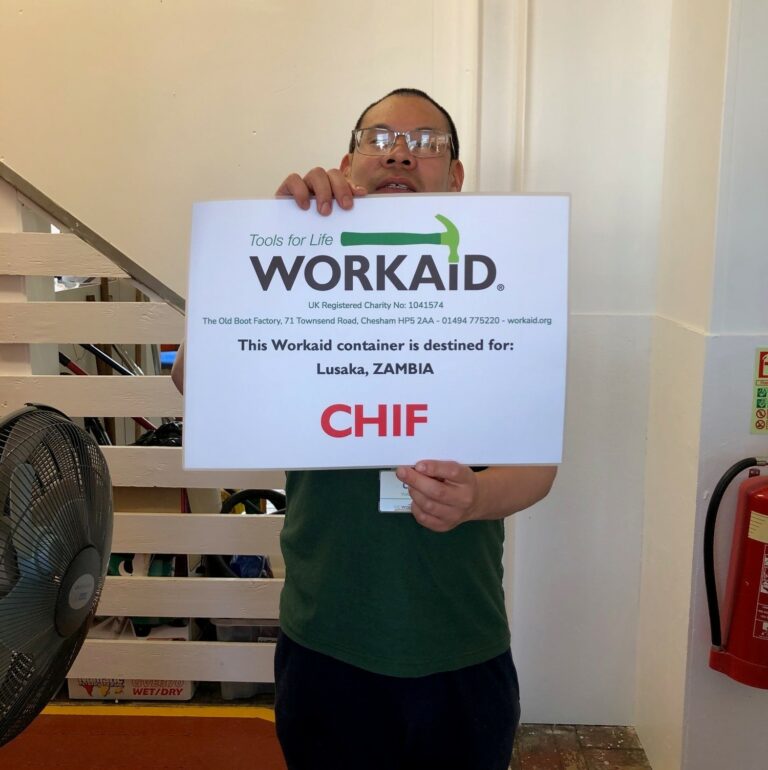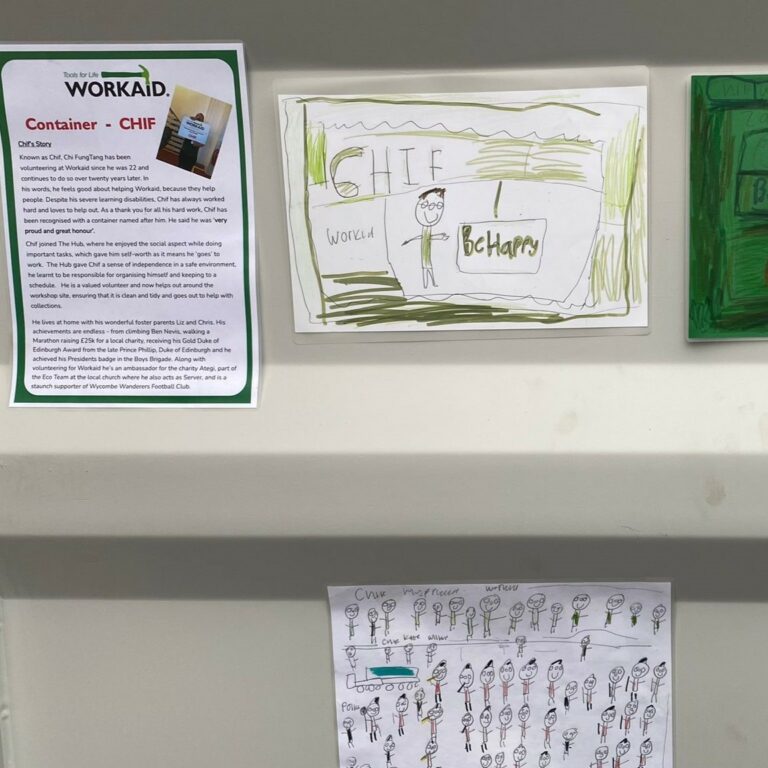 'Very proud and a great honour'
Chif's Story
Known as Chif, Chi Fung Tang has been volunteering at Workaid since he was 22 and continues to do so twenty years later. In his words, he feels good about helping Workaid, because they help people. Despite his learning challenges, Chif has always worked hard and loves to help out. As a thank you for all his hard work, Chif has been recognised with a container named after him. He said he was "very proud and great honour."
Chif joined The Hub in 2004, where he enjoyed the social aspect while doing important tasks, which gave him self-worth as it means he 'goes' to work. The Hub gave Chif a sense of independence in a safe environment, he learnt to be responsible for organising himself and keeping to a schedule. He is a valued volunteer and now helps out around the workshop site, ensuring that it is clean and tidy and goes out to help with collections.
He lives at home with his wonderful foster parents Liz and Chris. His achievements are endless – from climbing Ben Nevis, walking a Marathon raising £25k for a local charity, receiving his Gold Duke of Edinburgh Award from the late Prince Philip, Duke of Edinburgh and he achieved his Presidents badge in the Boys Brigade. Along with volunteering for Workaid he's an ambassador for the charity Ategi, part of the Eco Team at the local church where he also acts as Server, and is a staunch supporter of Wycombe Wanderers Football Club.