We have a longstanding programme to support vocational skills training projects in Tanzania. 
Going forward we will follow a similar model to that which we have adopted in Uganda. This includes identifying and partnering with dynamic organisations that provide quality vocational training to young people in rural areas and help when they have graduated to establish their own small-scale businesses.
Further details of our exciting plans to develop our partnership and development strategy in Tanzania will be detailed in the coming months.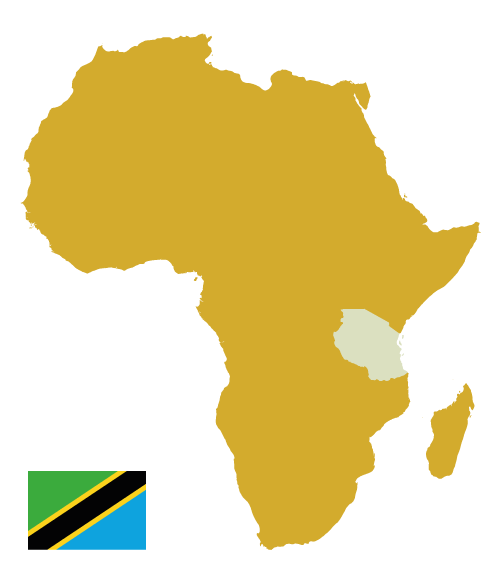 Putting young people at the heart of the work we support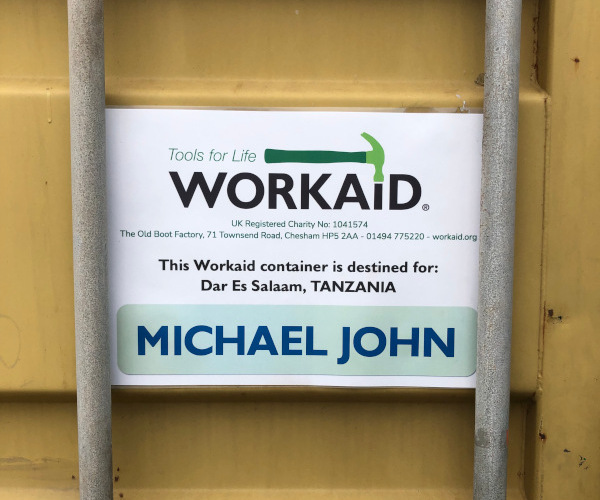 Container Michael John began its journey at the end of July to Dar Es Salam in Tanzania. Filled with over 800 boxes containing a variety of kits and tools.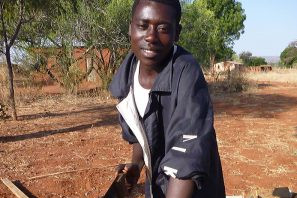 The Tagaste Vocational Training Centre is in Njombe, which is in the South West country, about 80km from Lake Malawi. Zifrid Mgan graduated from the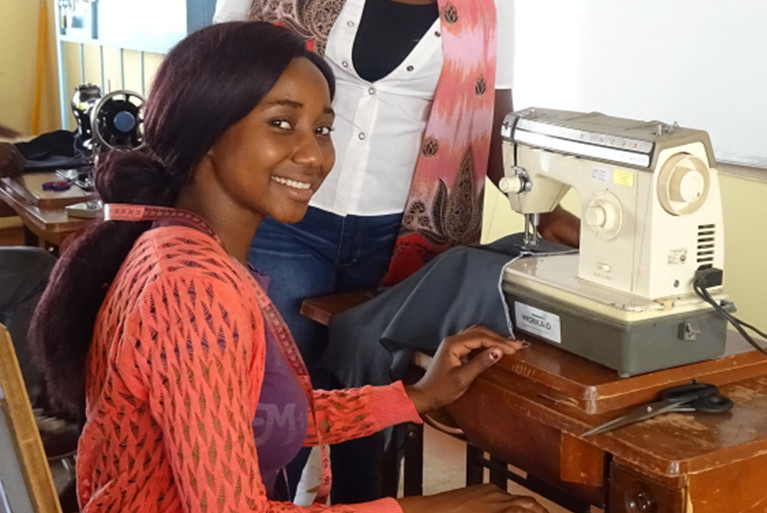 Workaid is always delighted to receive feedback from projects we have worked with. We decided to share Millicent's story of how Workaid has affected her
We have 4 ladies who have studied tailoring and have organised different self-help groups. They are self-employed and earn a good living and have an excellent quality of life. They help train others and are now respected members of their community.
Before receiving his training, he was unable to send his 2 kids to school. Fortunately, today he is able to send all his children to school, paying their school fees. Despite living in a rented house, he was able to buy the land and build his own house thanks to his steady income. His hope and dream have come true.
Catherina was living with her two children in a difficult situation. She is now earning a living and able to send her children to school and contribute to the household. She also saved and bought the house they were living in which is a dream come true for her.
Help us to make a difference
Just £5 per month for a year enables us to send a sewing machine, 2 haberdashery kits and cover the cost of shipping to a vocational training centre in Africa. Make an online donation, or buy a Virtual Gift.
Change lives by donating unwanted tools, equipment and haberdashery items. Each year 80 tonnes of tools are saved from landfill, refurbished and sent to vocational training projects in East Africa and the UK.

Join our team of volunteers at The Old Boot Factory in Chesham.

Share your skills and make new friendships. All you need is enthusiasm.