Patchwork, Quilting & Fabric Craft Sale
Amazing selection of fabrics and craft at bargain prices.
Whether you are a seasoned crafter or just looking to start a new hobby this is a good opportunity to stock up at great prices. A special thank you to Mary Gamester's estate for the craft, material and quilting donations that will be on sale.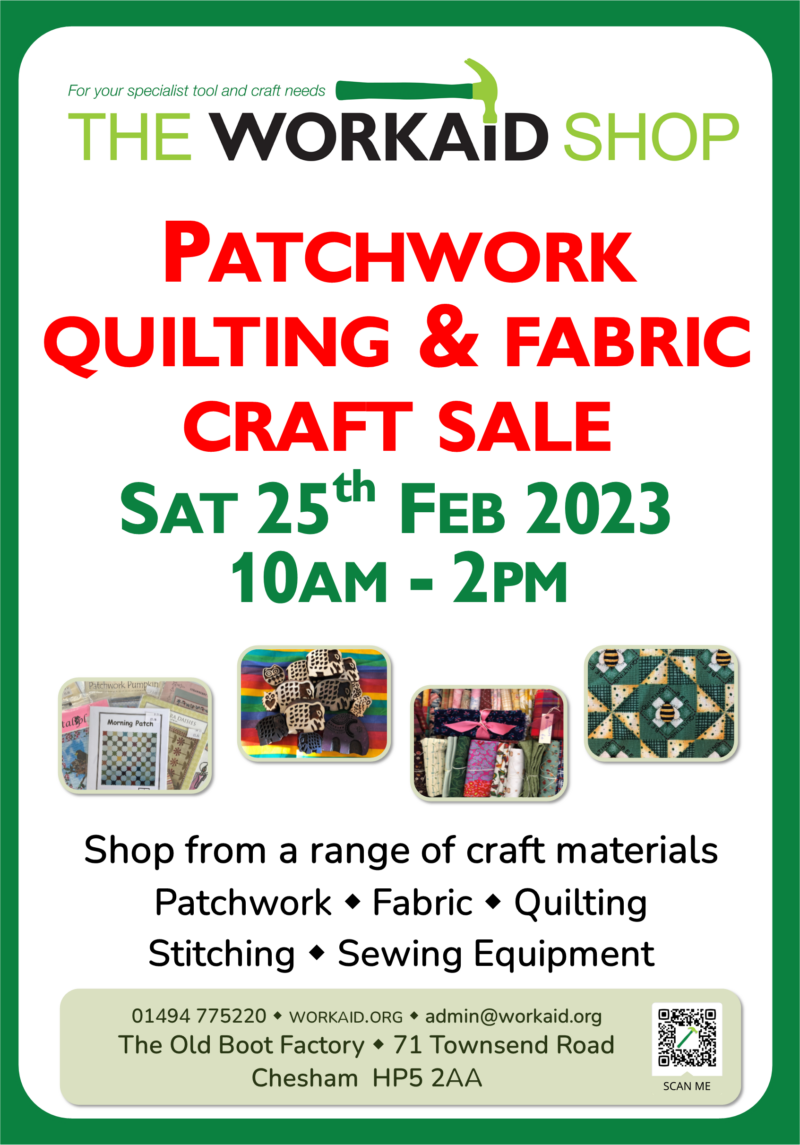 The Workaid Shop will be open its usual Saturday hours (10am to 4pm).
For regular updates you can also follow our Facebook and Twitter