Byron Container Heads to Zambia
First container of 2023 has left our workshop in Chesham and is on its way to Zambia's Vwila Foundation based in Lusaka. 
It is filled with over 700 boxes containing a variety of kits and tools that will help young people develop their vocational skills and knowledge. The container is named after one of our long-standing volunteers, Byron Secoy. As part of the team, Byron packed the container with the following items: carpentry kits, mechanics' kits, electrician's kits, hand knitting kits, horticultural kits, and carpentry workshop kits, as well as sewing machines, knitting machines, haberdashery boxes, drills, power tools and hand tools.
Items in the container will support 17 projects in Zambia that can help communities to develop positively and sustainably.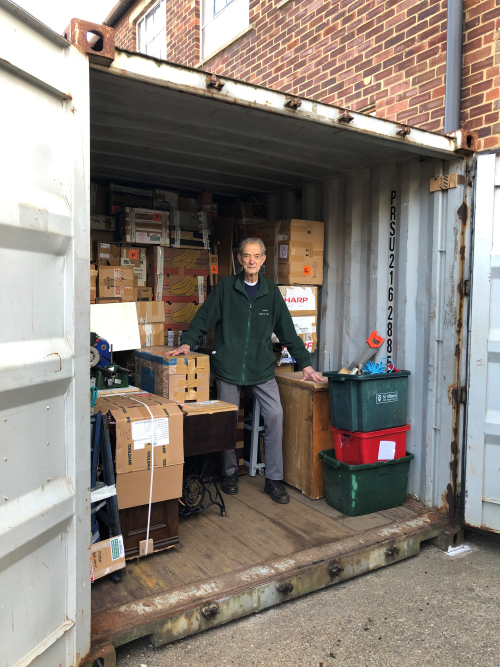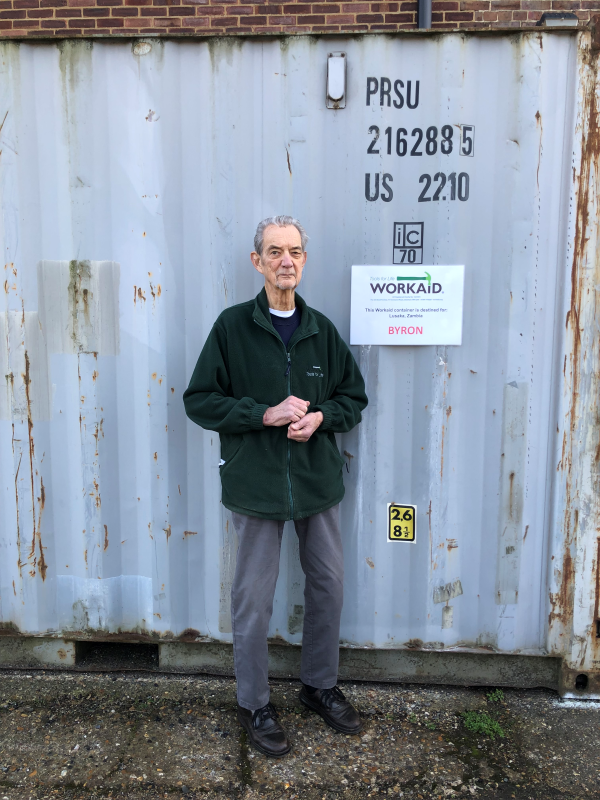 Thoughts from Byron
'I am Byron, a retired petroleum engineer. When I retired, in 2000 I wanted to find volunteer work to keep me active and to help others in the business world there is little free time to do this.
My wife knew a couple who were volunteers at Workaid so I went to see what was involved. I was so impressed with what they do that I joined on the spot and chose to volunteer 2 days a week. I decided that I wanted to be a packer as it is a challenge to pack all shapes, sizes and weights of equipment and tools properly to avoid damage.
I can hardly believe that I have been with Workaid for 23 years. I have taken on several roles during my time here and currently work in the packing section. It is a great privilege and honour to have my name on the container going to projects in Zambia.'