Keith II Container Heads to Zambia
Earlier this week container Keith II left the workshop and started its journey to Lusaka, Zambia. This container has been named by one of our volunteers Keith Hailey. The opportunity to name a container is just a small way to show our appreciation for the amazing dedication of our volunteers.
Keith has been aware of Workaid and its vision for over 25 years. During a visit to Africa with Sylvia Parrott (Workaid Trustee) in 1999 he visited a number of vocational projects. Keith said, 'I have been fortunate enough to visit Africa in the past and see first-hand the benefits of supplying tools to young people. It is therefore a privilege to have my name on the container.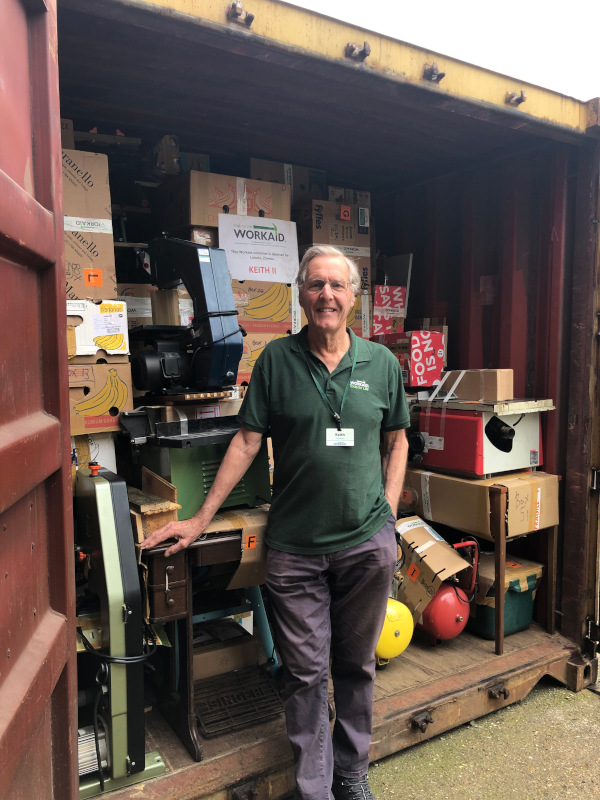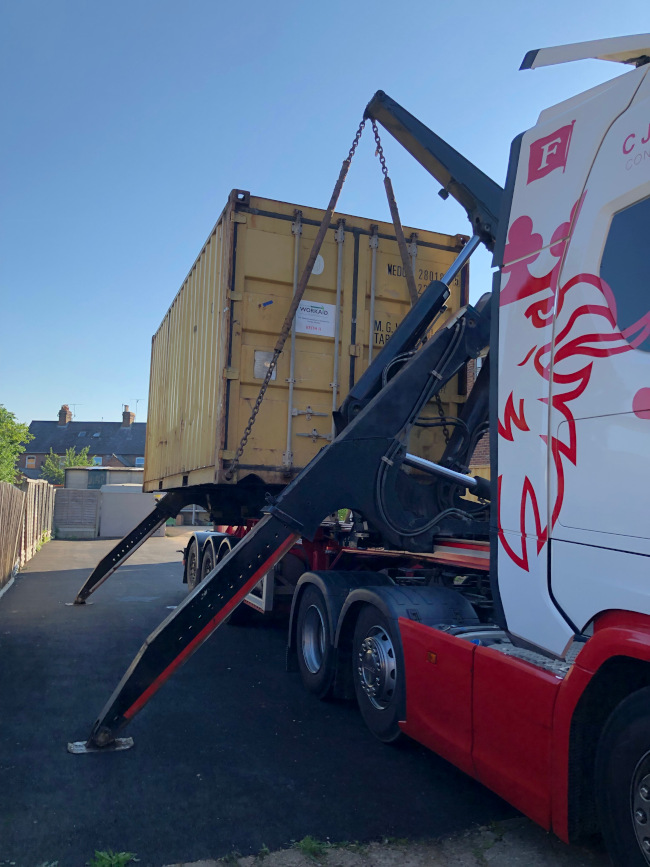 'I am so happy to still volunteer and contribute to Workaid's wonderful work.' 
On his retirement as a Research Scientist in 2002, he joined Workaid as an electrical volunteer. This was a small group of just 3 or 4 at the time, based in a workshop in Amersham. Keith helped with the move and refurbishment to our current workshop The Old Boot Factory in Chesham. Keith said 'I spent a few weeks painting the outside of the factory. The hard work helped me lose some weight which I am delighted to say has stayed off!'
The container is filled with over 700 boxes containing a variety of kits and tools that will help young people develop their vocational skills and knowledge.