Big Give Christmas Campaign 2023
Targeting Our Biggest Ever 'Big Give' This Christmas – £28,000!
As in previous years, Workaid will be participating in the annual Big Give Christmas Challenge 2023. We are aiming to raise £14k which will be DOUBLED to reach our target of £28k.
Our focus for this year's campaign is to build infrastructure and equip secondary schools in rural Zambia with, workshops, tools and equipment. This enables schools to deliver vocational training to a high enough standard that prepares young school leavers with the skills to find gainful employment.
Donations open on Tuesday, November 28 at 12pm for one week, until 12pm on Tuesday 5 December. During this time any donation you make to us via the Big Give will be doubled. One donation, twice the impact.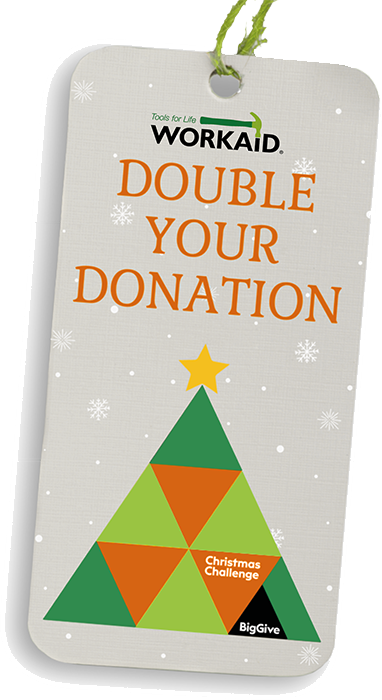 The lack of vocational skills contributes to high youth unemployment especially in rural areas of Zambia. Working with Vwila Foundation, our Zambian partner organisation, we have successfully facilitated the development of vocational training infrastructure in six schools and provided each with a comprehensive package of refurbished tools, helping them to deliver vocational training to over 2,500 students this year, like Prosper.