In Uganda, Workaid has developed key partnerships with the organisations Amigos Worldwide and Albert Valley Institute of Vocational Studies.
Amigos run the Kira Farm Development Centre located just outside Uganda's capital, Kampala. They provide residential, training for 50 young people a year from several surrounding districts. While providing intensive training in organic farming techniques, each student also learns two vocational trades. We help with tools and equipment for training as well as providing starter kits for the graduates to establish small-scale businesses.
In the West of Uganda, we have partnered with seven small but dynamic organisations and work closely to strengthen and expand their vocational training programmes for vulnerable young people. Albert Valley Institute of Vocational Studies is the lead organisation accredited as a regional examination body by the Ministry of Education.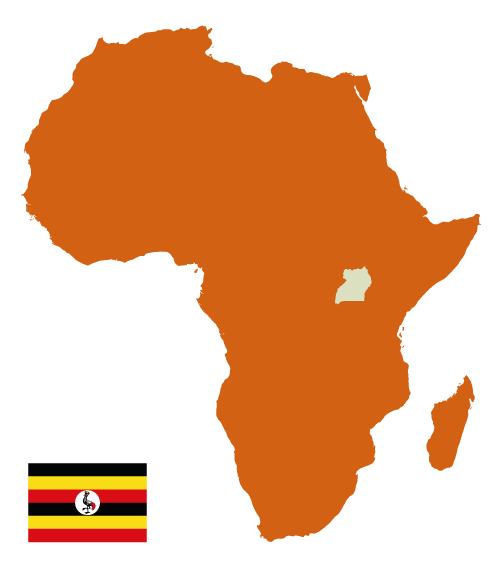 Putting young people at the heart of the work we support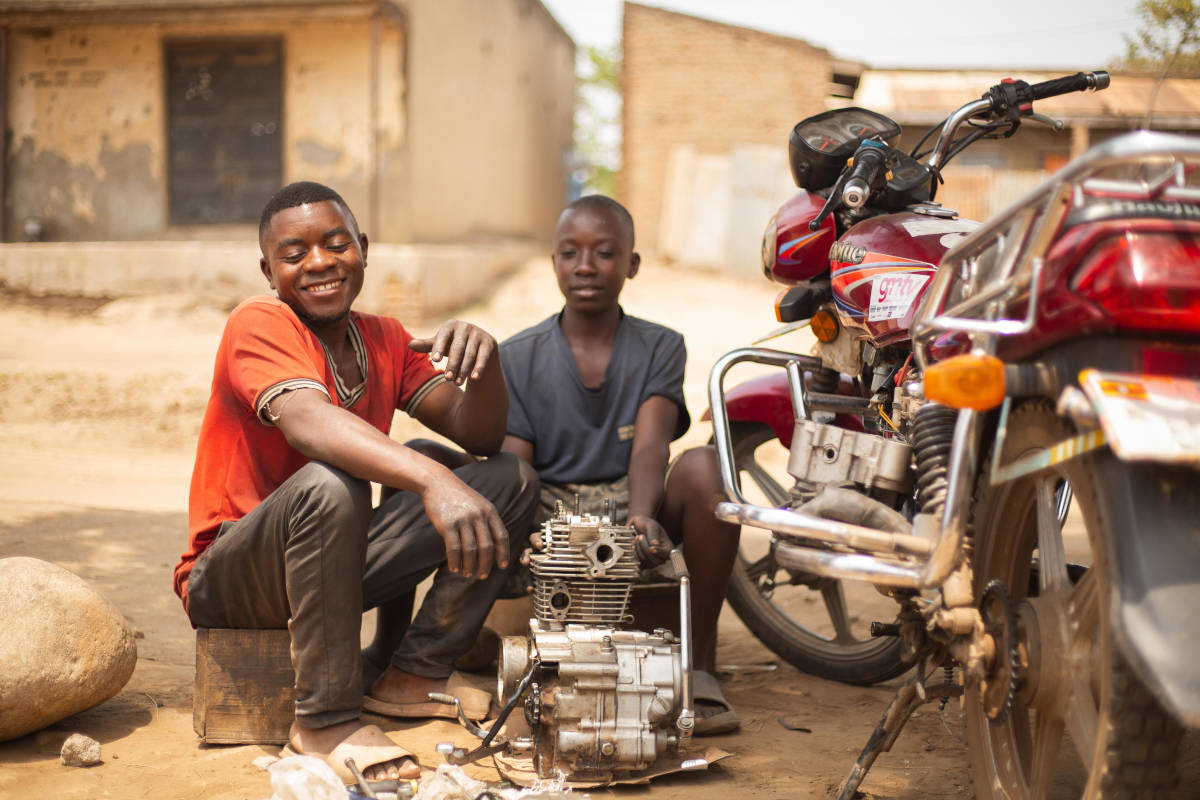 Elvin, a trainee mechanic shows great promise and has been indentified as a future course instructor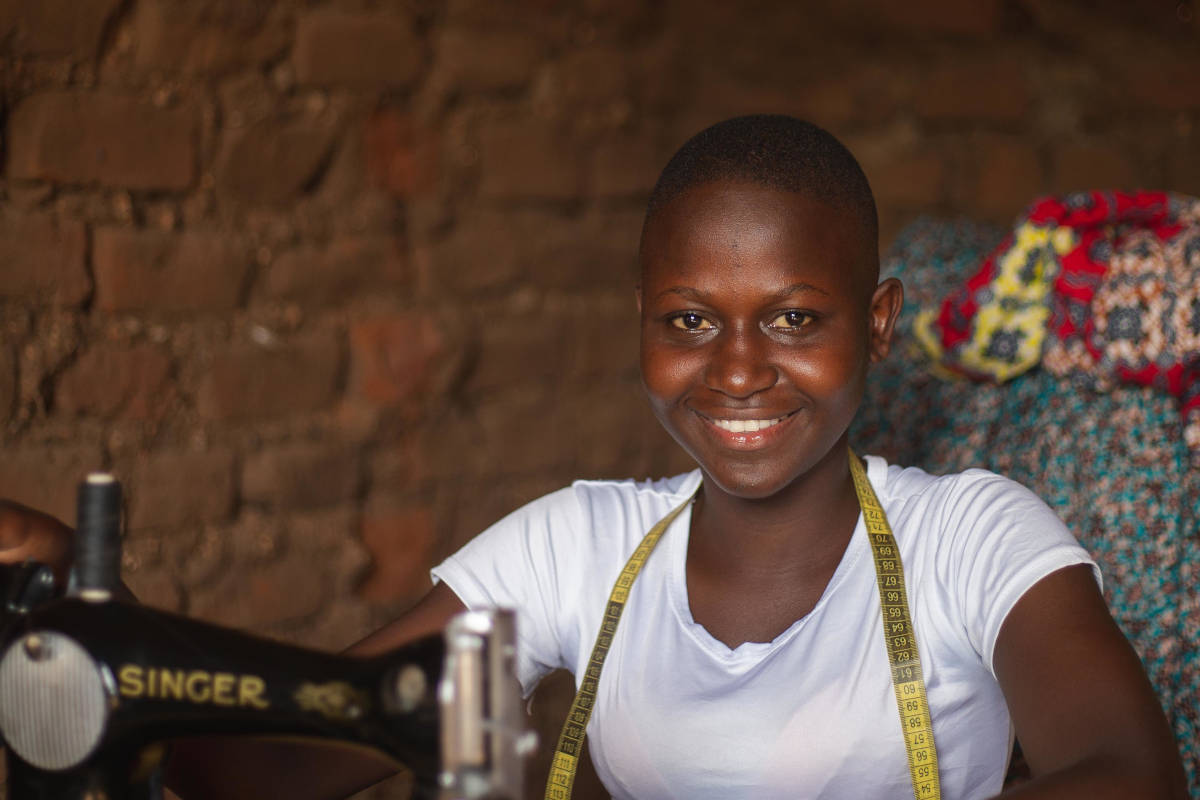 After dropping out of school, Rita has completed a tailoring and design course and intends to open her own business.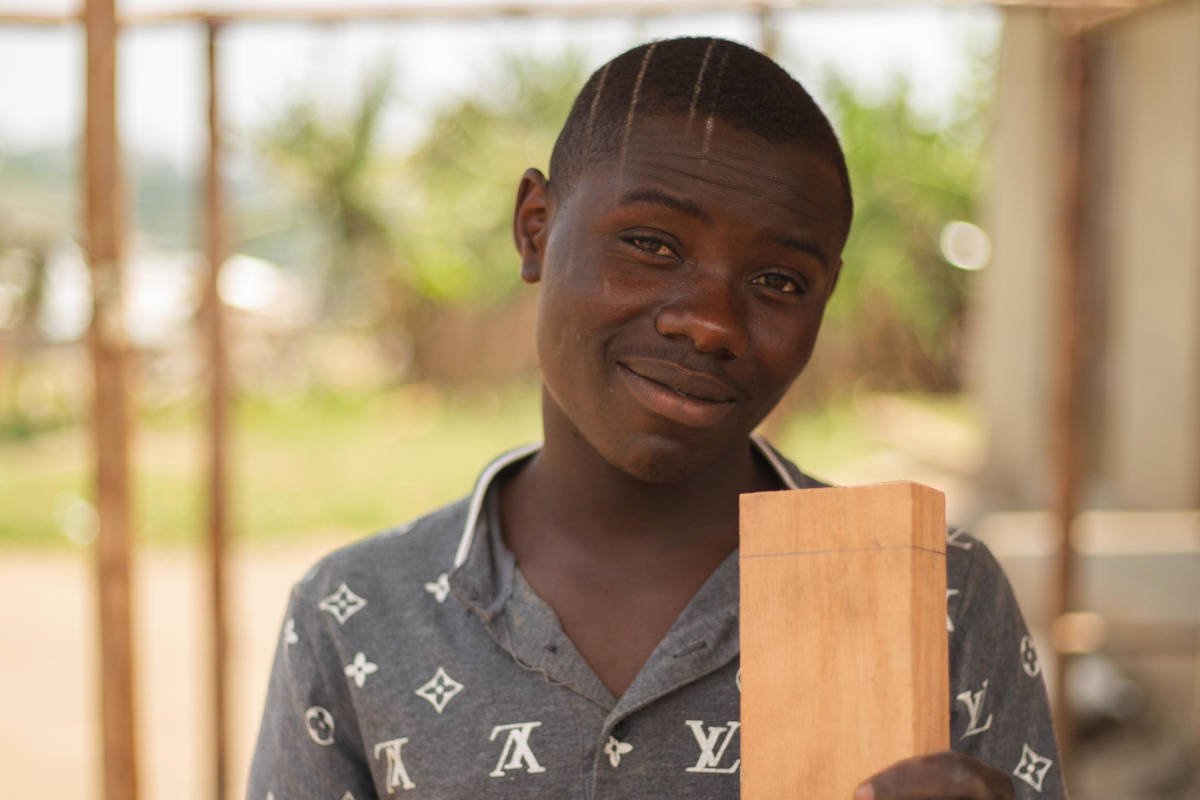 David, a carpentry graduate has set up his business and teaches carpentry skills to other vunerable young people.
A single mother of four children who was from a poor background could not afford more than one meal a day, failed to pay school fees and her children were in poor health. However, she is currently enjoying a good standard of living and has built a good house.
Night Meresi
Framu Women's Group
"With the tools and training from Workaid, I acquired the skills in carpentry and joinery and am now able to pay all my bills and my medical costs as well as school fees for my children. My life has changed forever."
Muhindo Alfred
Framu Women's Group
Before acquiring vocational skills he was sleeping in a grass hut but he now sleeps in a small permanent building because he has set up his own business. He is able to pay school fees for his children and has a family of six whom he is taking care of especially in provision of their basic needs.
John Pentaleo
A World for Empowerment
"Before I went to Kira, everything I saw at home looked dead or hopeless. Now I see these same things as an opportunity to improve life for my family and me."
Beatrice
Amigos Kira Farm
Help us to make a difference
Just £5 per month for a year enables us to send a sewing machine, 2 haberdashery kits and cover the cost of shipping to a vocational training centre in Africa. Make an online donation, or buy a Virtual Gift.
Change lives by donating unwanted tools, equipment and haberdashery items. Each year 80 tonnes of tools are saved from landfill, refurbished and sent to vocational training projects in East Africa and the UK.

Join our team of volunteers at The Old Boot Factory in Chesham.

Share your skills and make new friendships. All you need is enthusiasm.