Give A Gift At Christmas And Change A Life​
If you are looking for the perfect gift this Christmas, look no further
Choose from our 'Virtual Gifts' below, pay safely online and gift cards will be sent to you for giving to your family or friends.
Your gift will have a direct impact in helping to break the cycle of poverty in Africa, as it will enable someone to pick up a new skill. This will help individuals to become self-supporting so that they can earn a living, buy food and send their children to school.
By giving a Virtual Gift this Christmas, you enable us to continue our work to empower young people with the skills to build a sustainable future.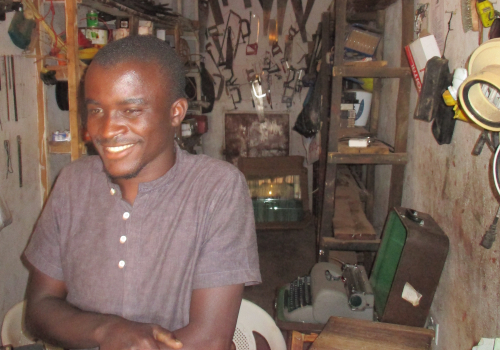 Gilbert Kawawe's Story Lusaka Youth Resource Centre Born in 1994 in Nangoma, Zambia, Gilbert Kawawe is the fifth of nine children.
Keep Reading